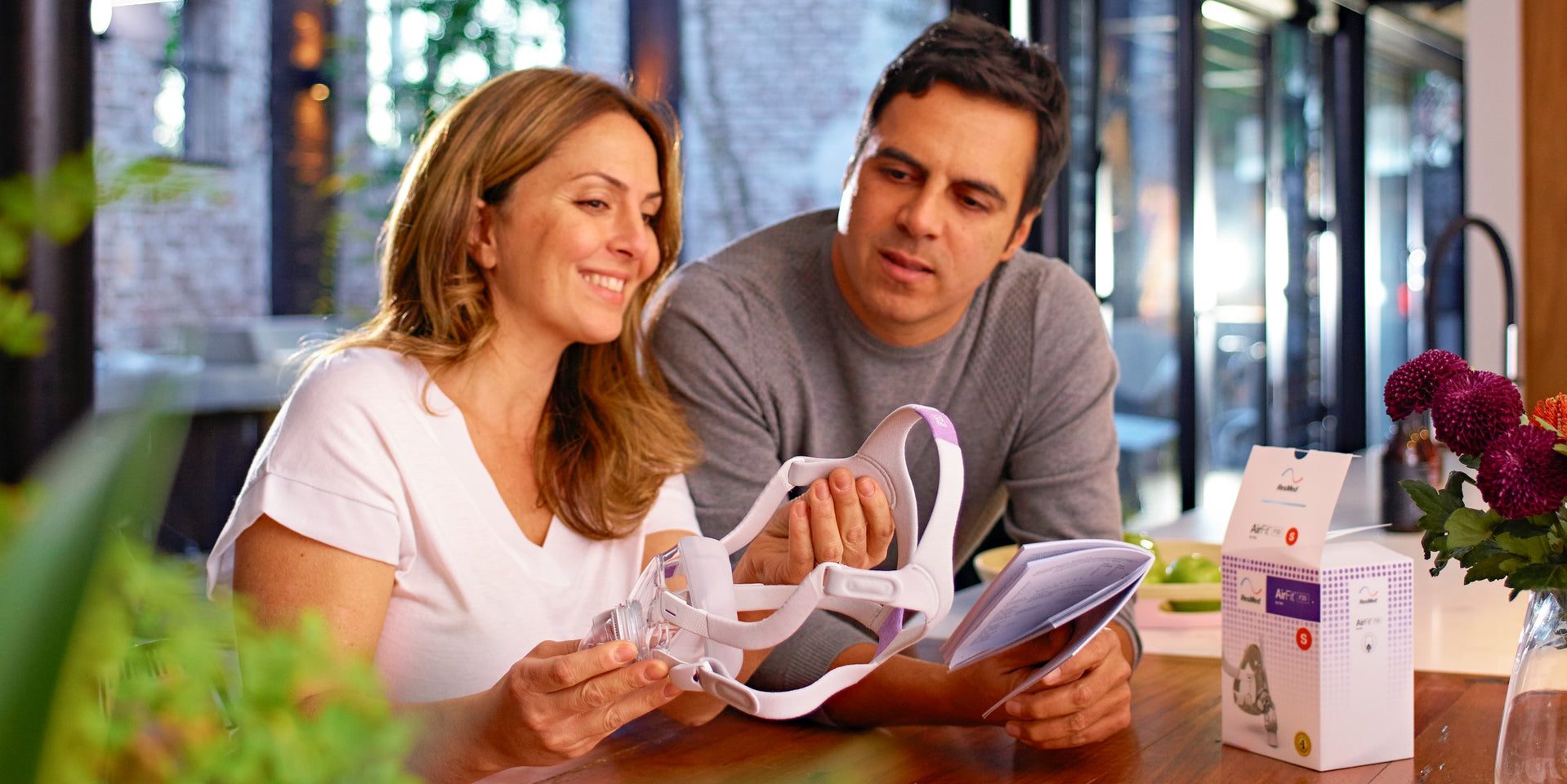 ResMed EZ CPAP Subscriptions

Life's busy.
Make Therapy EZ.

CPAP Subscriptions that help you manage your sleep apnea your way

CPAP Machine Subscription
By subscribing to a CPAP machine subscription you get to choose a mask of your choice and no longer worry when to replace you mask, device filter and other consumables. We'll schedule and deliver them to your door.
Essential Care
CPAP machine & mask from $14.70/week*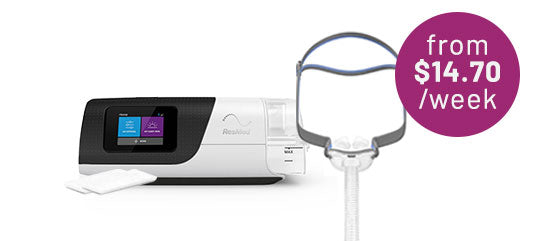 Subscribe Now
Total Care
CPAP machine, mask and accessories from $19.70/week*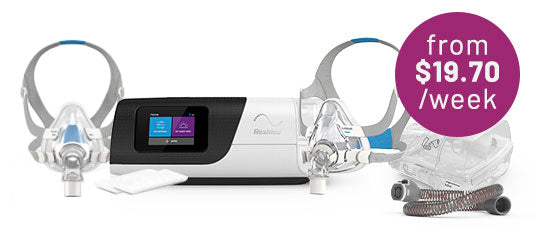 Subscribe Now
CPAP Machines Available with ResMed EZ
Mask and CPAP Accessories resupplied every 6-12 months
AirFit
Receive a new AirFit mask every 6 or 12 months from $3.50 per week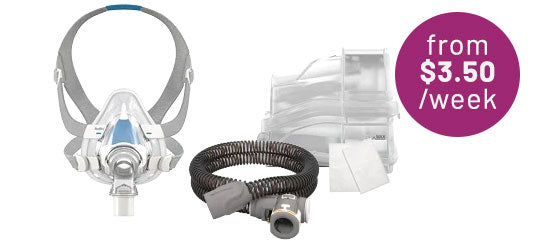 Subscribe Now
AirTouch
Receive a new AirTouch mask & cushions every 6 months from $6.00 per week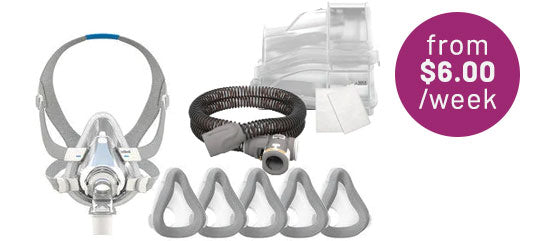 Subscribe Now
What you need when you need it
It can take hours to work out what CPAP gear you need and when to replace them. With ResMed EZ subscriptions, you can have all the items you need for ongoing therapy scheduled and delivered to you – plus enjoy a range of benefits.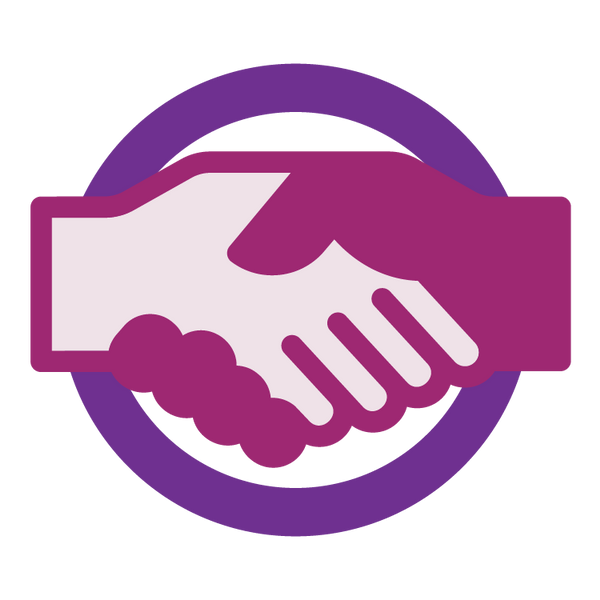 Sleep-on-it promise
Take the equipment home to try for up to 30 days. If you're not completely satisfied, you can return the equipment and cancel your subscription*.
Accidental breakage
Total Care subscribers can enjoy complimentary replacements for any accidentally damaged CPAP mask or accessory*.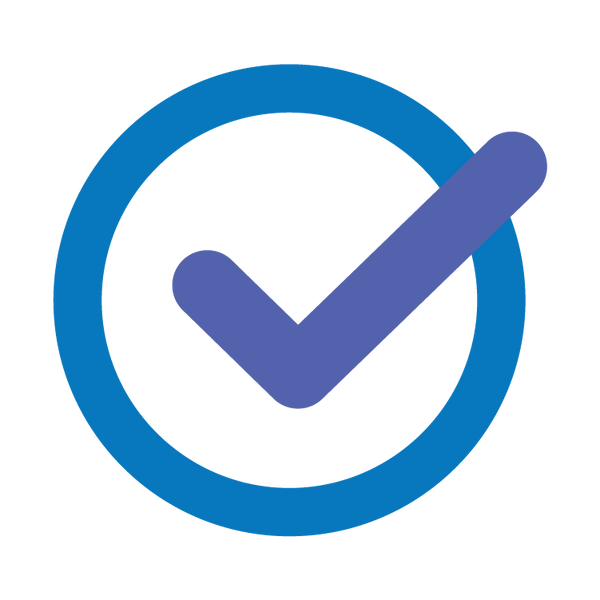 Regular consumable replacements
Let us keep you topped up with the items you need for your ongoing CPAP therapy needs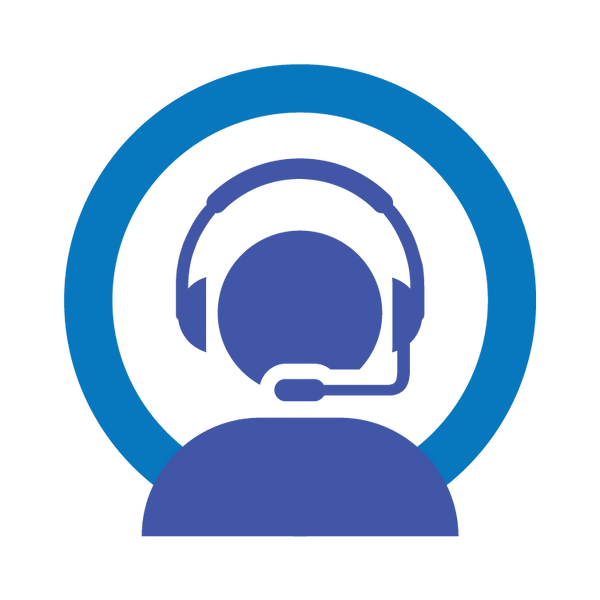 Sleep coach support
We have a great team of sleep coaches who work tirelessly to support all CPAP users.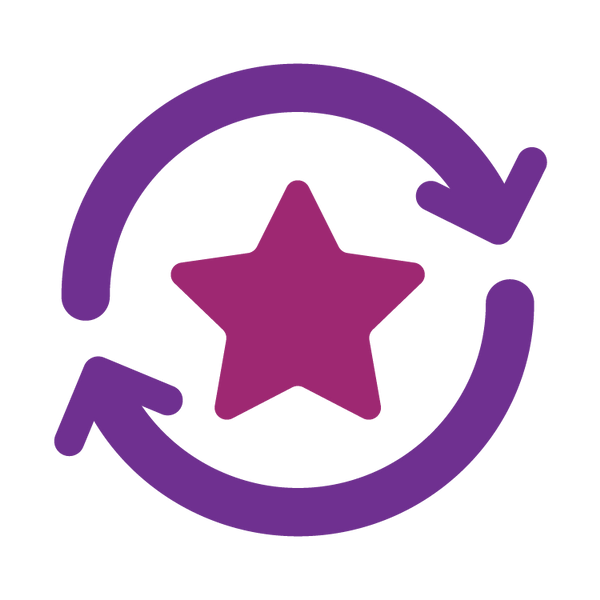 Mask Swap Guarantee
If it doesn't feel right for you, you can swap it for another eligible ResMed mask within 30 days*.
Terms and Conditions apply. ALWAYS READ THE LABEL AND FOLLOW THE INSTRUCTIONS FOR USE. You should speak to your doctor about your symptoms and whether a CPAP device is suitable for you.
What are ResMed EZ™ subscription plans?
Which plan is best for me?
How much are ResMed EZ subscription plans?
How do I sign up?
Is there a sign-up fee?
What devices are available on ResMed EZ subscription?
Can I choose a non-ResMed mask on a ResMed EZ subscription plan?
Can I customise my ResMed EZ subscription?
Are all your products available on a ResMed EZ subscription plan?
Do you have a device subscription plan that comes with AirTouch masks?